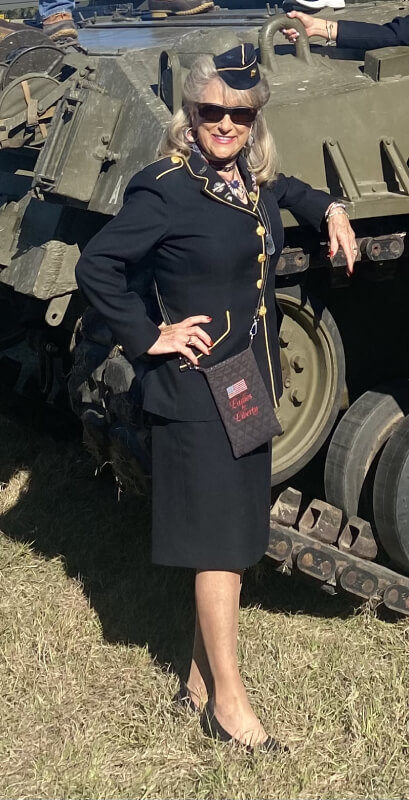 Wanda's first taste of performing came from a strong religious background that gave her the opportunity to sing in duets, trios and quartets with close harmonies. This began at the age of 7 and close harmonies became natural for her.
Later, with husband, Hardy Martin, as an owner of Allen-Martin Productions, a renowned recording studio in Louisville, KY, for over 25 years, Wanda enjoyed singing and appearing on many local and national commercials as well as background vocalist on many recordings. As an accomplished song writer and vocalist, she has enjoyed many credits, one being a song she wrote for a Nashville artist that reached #6 in the Nation's Country Countdown. During her career, she traveled with "Iron Horse", a middle of the road band which gave her the opportunity to sing songs of Karen Carpenter, Marilyn McGoo and Carol King. Wanda graduated with a BS in Human Resources from the University of Louisville in 2005.
Quoting Wanda, "Since 2010, performing with The Ladies for Liberty has given me a renewed interest in music of WWII and the 1940s. Entertaining our military with the Patriotic Salute has been fulfilling as I try to do my little part for them as they provide me with the freedoms I enjoy. God Bless Our Troops!
Ladies for Liberty is my passion and I love to use it to honor our Veterans and help people enjoy the music that is not readily heard theses days. Adding Ladies for Liberty ROCKS! Was just a natural progression for this group…to encompass the 40s, 50s, 60s and now the 70s is a full representation of vintage music that all ages can enjoy! I am blessed!
Wanda resides in Louisville, KY as Owner and Manager of The Ladies for Liberty.